Architecture Competitions
We're not just architects; we're storytellers. Our visualizations for architectural competitions span from the ethereal abstract to the grounding reality, creating tales within every frame. With a seasoned lens, we delve deep into each project, breathing life into blueprints and unearthing narratives where design meets emotion. We believe in creating a language that speaks universally - to the discerning eye of the expert jury and the fresh gaze of the everyday observer. Through our visuals, we don't just display designs; we unveil experiences, capturing the heartbeat and aura of every project.
Visitor's Center Todtnau
Visualizations for the Visitor's Center in Todtnau by Knerer und Lang Architekten.
Architects: Knerer und Lang Architekten GmbH, Munich
Location: Todtnau, Germany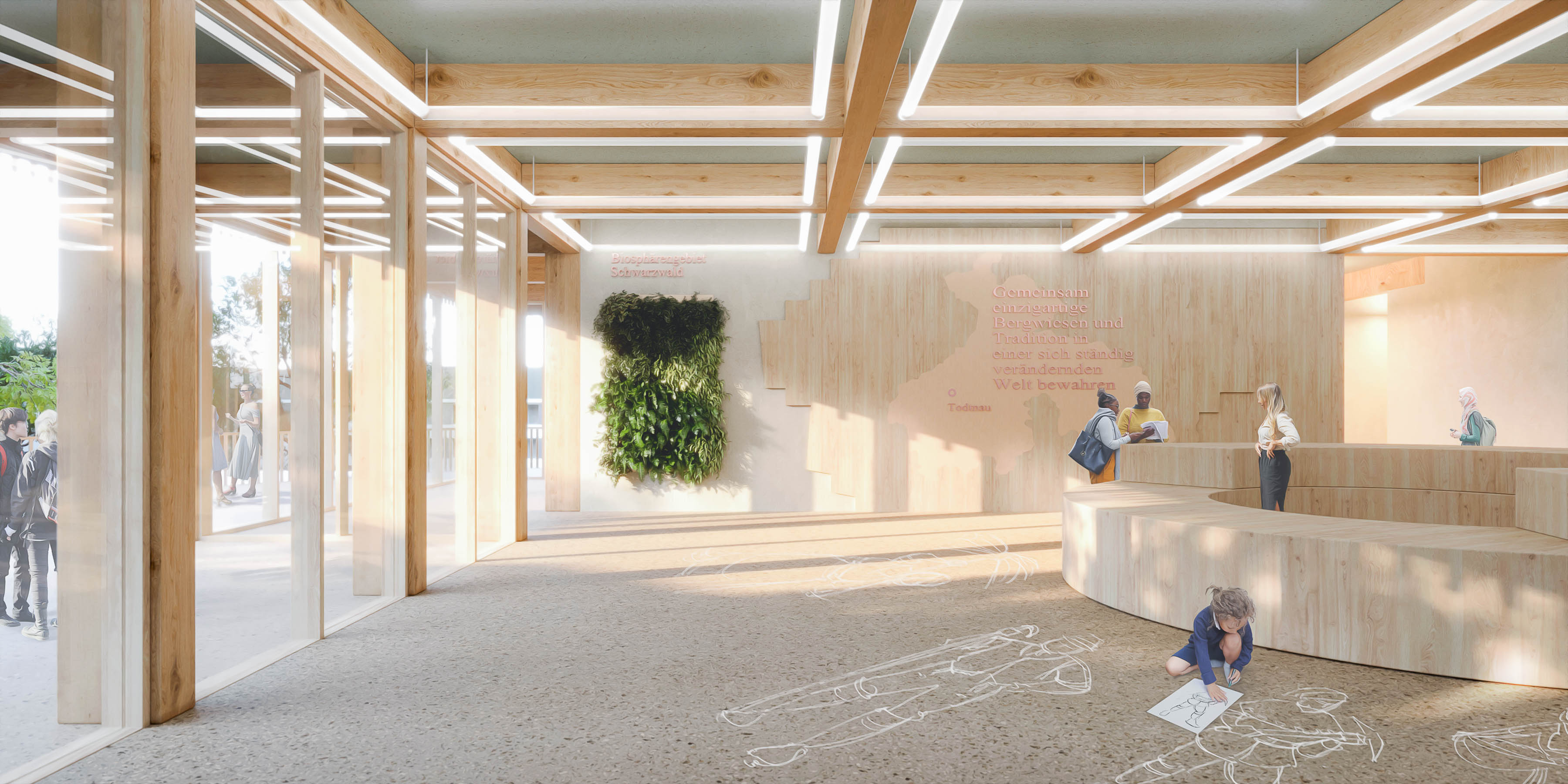 Hotel Tegernsee
Visualizations of the Hotel & Spa Resort at Lake Tegernsee for allmannwappner gmbh.
Client: allmannwappner architekten, Munich
Location: Lake Tegernsee, Germany
Pavillion Gloriapark Zürich
Visualization of the Cafe / Pavillion in the Gloriapark Zürich for dnlzk.
Architects: Daniel Zajsek Architekten, Munich
Location: Museumsinsel München, Germany
Mundsburger Damm
Visualization for LEHMANN, TABILLION & CASTORPH Architektur for a housing complex in Hamburg, Germany.
Architects: LEHMANN, TABILLION & CASTORPH Architektur, Munich
Location: Hamburg, Germany